Ad blocker interference detected!
Wikia is a free-to-use site that makes money from advertising. We have a modified experience for viewers using ad blockers

Wikia is not accessible if you've made further modifications. Remove the custom ad blocker rule(s) and the page will load as expected.
Welcome to the Project Zomboid Wiki!
The collaborative website about
Project Zomboid
that anyone can edit!
Survival Mode
Sandbox Mode
Last Stand Mode
Game Options Menu
Sandbox Options
Character Customization
Occupation
Traits
Game Interface
Controls
Object Interactions
Clothing and Equipments
Food and Drinks
Medicine
Skills and Leveling Up
Carpentry
Farming
In-Game Events
NPC (future update)
Game Guides
Version History
Crafting items will help you stay alive. From weapons, food or traps to a simple plank of wood nailed to a door. In Project Zomboid you will be able to craft hundreds of items. Using the crafting panel, you can combine or dismantle items found in houses, backyards, shops, hospitals or any other location, in order to create new and more useful items. As your various crafting skills increase, or you find more useful tools and equipment for crafting, then you will get access to more complicated crafting recipes... (read more)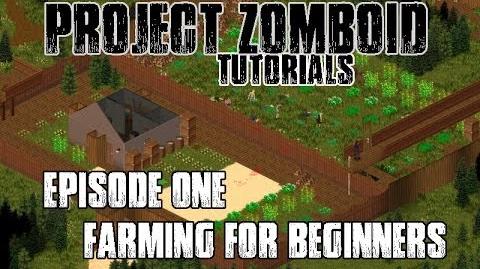 Project Zomboid is a zombie survival game being developed by The Indie Stone. Project Zomboid is currently in pre-alpha and if you pre-order Project Zomboid you will get a Pre-apha Tec Demo. The game is going to be constantly updated, much like the very popular sandbox indie game Minecraft. Project Zomboid will be available on Windows, Mac and Linux.
Create blog post
News
Here is the list of the upcoming 1.6 update for Project Zomboid. " It's a biggy but will be well worth it and will not be a 2 month hell hole like 0.1.5a"

Save on Quit
Multiple map-section support.
Completely blank maps possible in sandbox. (No tutorial house hang-ups)
Various mapping fixes.
Maps can be…

Read more >

So, I remember hearing somewhere earlier today that the new patch is out. I'll find details for you and post them, ASAP.

Read more >

Okay guys Subject 12 here, your friendly neighborhood bureaucrat. Now me, my right hand man Elchzard and my left hand man Vatsa are going to make some changes to this wiki. We hope it changes for the better.

Read more >
See more >